Audi e-tron® Charging Network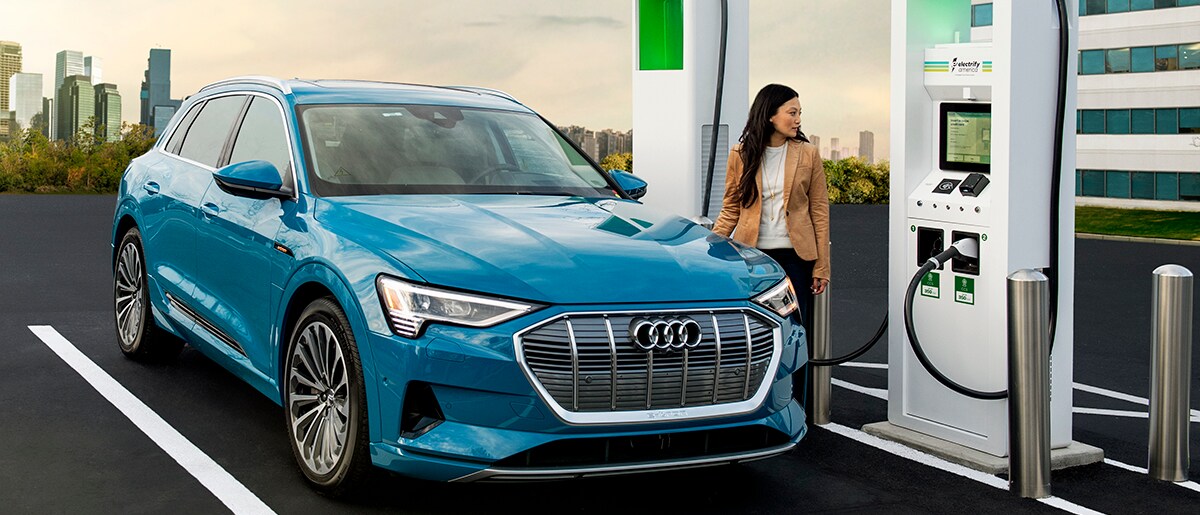 Charge up fast with Electrify America
Receive approximately 2,000 miles of electric driving with your Audi e-tron®.
Electrify America is building one of the largest and most powerful networks of fast charging stations across the country. Large enough for you to drive coast to coast - and on key routes in between. Fast enough for you to charge your Audi e-tron® to 80% in just 30 minutes when charging at one of our high-speed public chargers.
Electrify America's charging experience helps make charging your e-tron® easy. Flexible payment options allows you to pick how you pay-by app or card. And with our advanced touchscreen chargers, control of your charging session is right at your fingertips.

To help you experience the future of fast charging, Audi is providing all e-tron® owners with approximately 2,000 miles of electric driving at any of Electrify America's fast charging stations at no additional cost to you. It's good for up to four years after you purchase your e-tron®. Try it out and discover the freedom that comes with access to the Electrify America network.
Charging is simple. Just follow these steps:
Step 1: Locate an Electrify America charging station using the myAudi App or your e-tron MMI touchscreen.
Step 2: Plug in your e-tron®.

Step 3: Open the myAudi App and enter the charging station ID to start your session.

Step 4: The myAudi App will notify you when your charge is complete. Then you can unplug and get back on the road.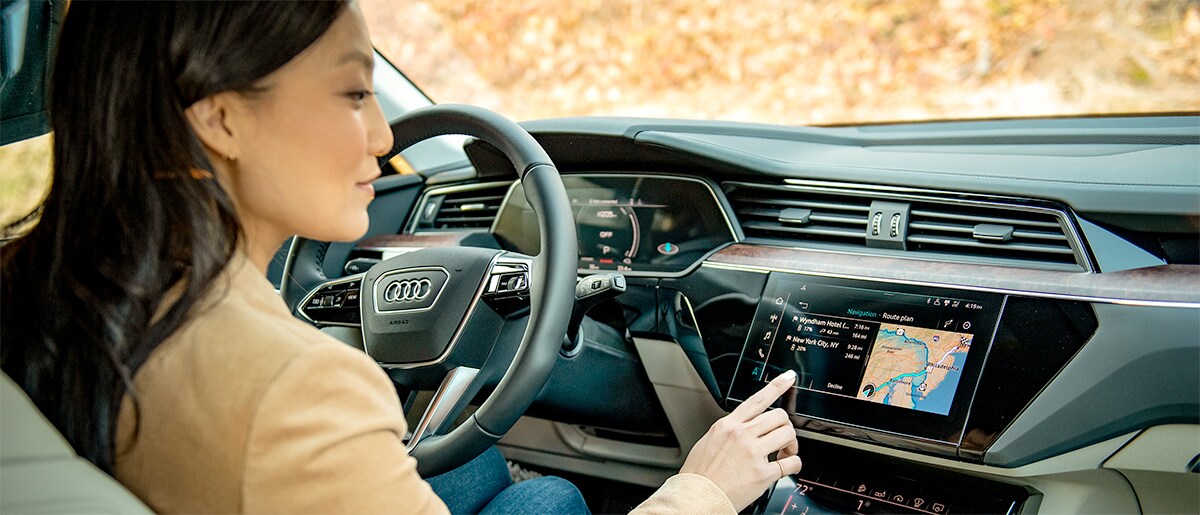 Audi Tech Tutorial: Charging
Audi Tech Tutorial: Route Planner
Audi Tech Tutorial: Compact Charging System
Audi Tech Tutorial: MMI Navigation
Audi Tech Tutorial: Climate Control Preconditioning