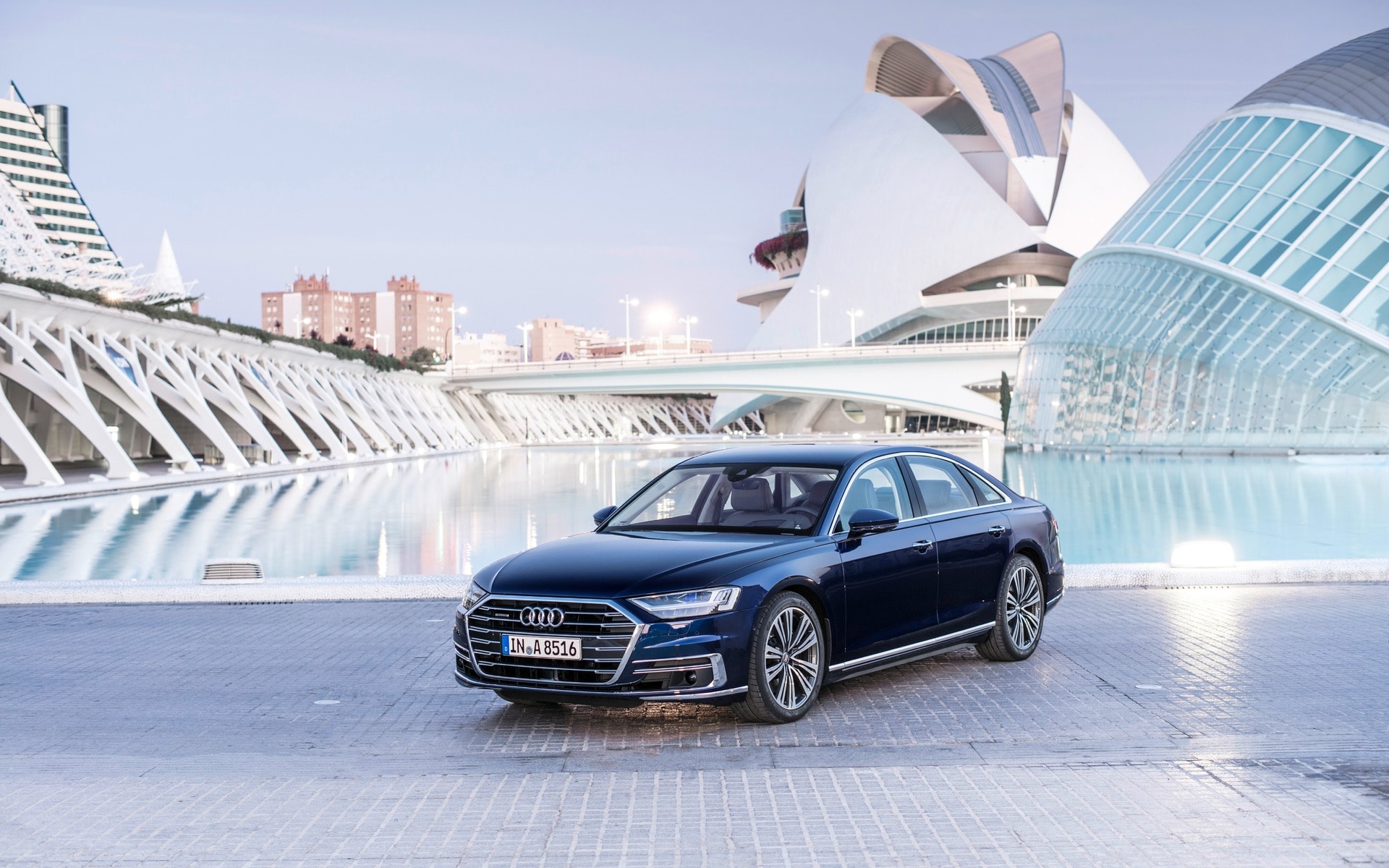 The newest design center to the Audi family is located in Ingolstadt, Germany. The four-story building joins the other two design centers (one in L.A. and the other in China). It offers large, open plan, and workspaces coupled with the latest computer aided design tools and clay model machining stations. Super computers and ultra-high resolution screens allow designers to render iterations of future model concepts much faster than was previously possible.
The new Audi Q8 concept uses production technologies for the drive system and suspension. This plug-in hybrid combines both sporty performance with high efficiency. When driving, the hybrid management system controls the operating states of the Audi Q8. The full size SUV can boost, coast and recuperate as appropriate for the situation. Predictive efficiency assist, which supports the driver, provides the hybrid management system with highly detailed information about the near surroundings.
The Audi MMI operating system allows you to instinctively manage an array of systems including navigation, entertainment, interior, even ride dynamics on models with Audi drive select. This larger seven-inch screen is paired with a 12.3-inch display – that Audi calls a Virtual Cockpit – ahead of the driver that replaces old-fashioned dials. MMI is the user interface and the controller that works with it. Where this was once a dial and a display, there are also touch-pads, touch-enabled dials, buttons, voice and steering wheel controls, all feeding into the same system.