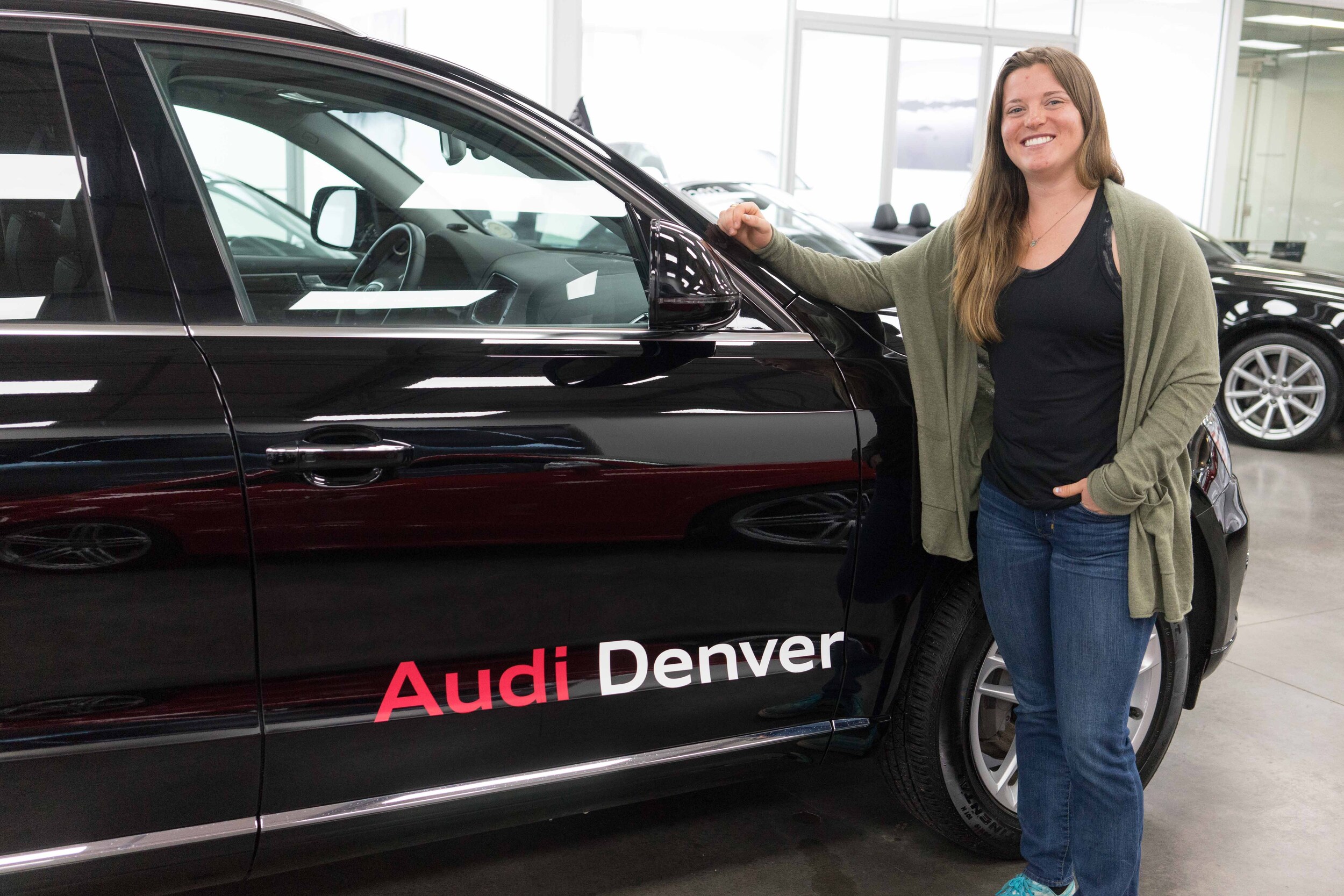 Snowboarding since she was seven, you may have seen Arielle Gold most recently at the Winter X Games in Aspen. The Colorado native and Olympic athlete has recently chosen to partner with
Audi Denver
and we couldn't be more thrilled. In anticipation of qualifying for the 2018 Olympics in Korea, you can find Gold training, practicing and attending "as many competitions as she can." We had the opportunity to chat with her post Winter X Games to find out more about the competition and her life as a professional snowboarder. Read on to find out more about Arielle Gold and her collaboration with
Audi Denver
.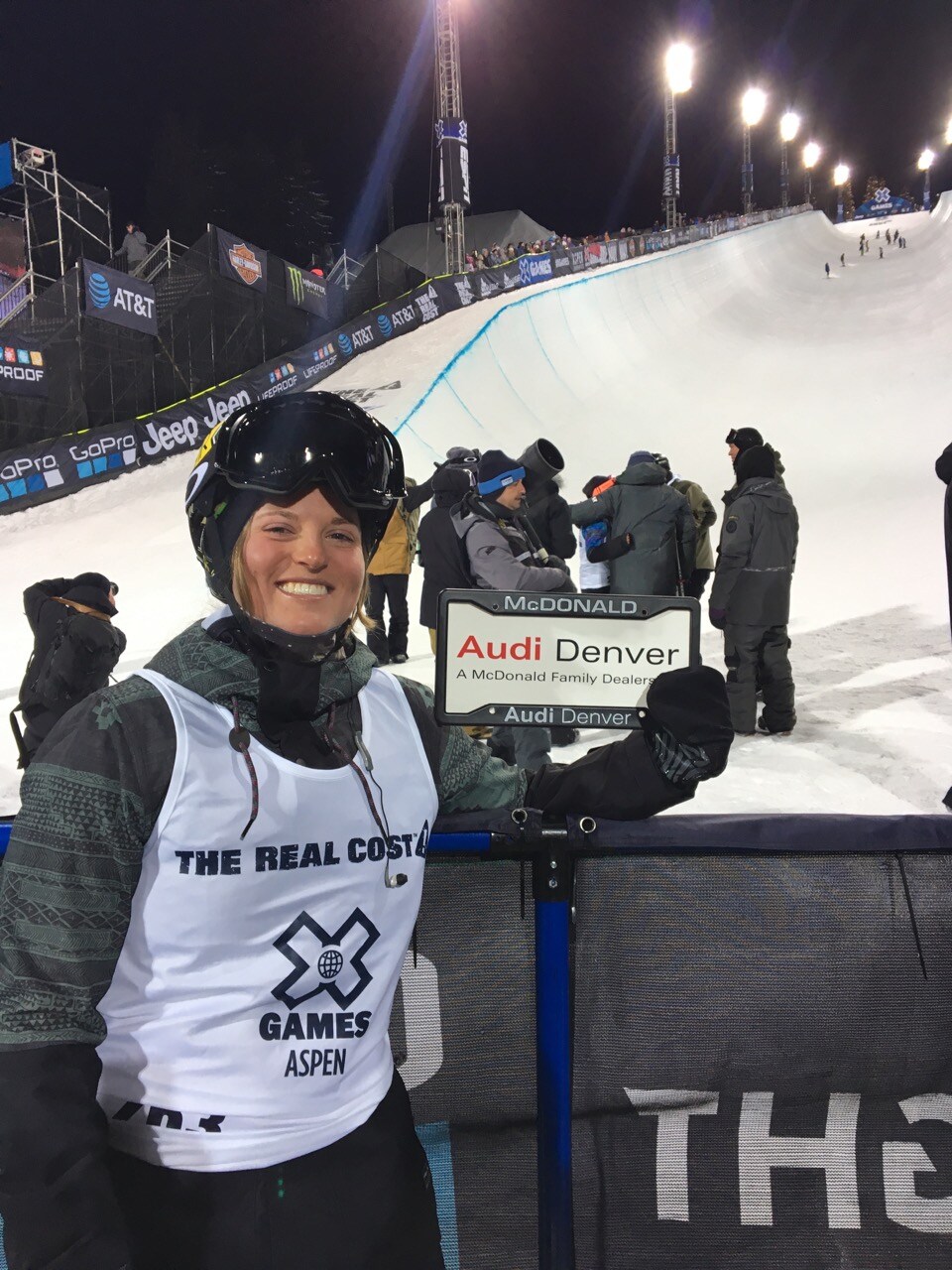 How long have you been snowboarding?
I've been snowboarding for 13 years.
What goes through your head moments before competing?
Typically in the moments before my competition run, I'm visualizing the tricks that I'm about to do, and listening to music that gets me excited. One of my favorite artists to listen to in those moments is Eminem. His music carries a lot of emotion, and I love it!
Do you have any pre-competition rituals?
I don't do anything too crazy, but I always try to make sure I eat a super balanced breakfast, get a good warm-up in, and maybe listen to some mellow music to help me relax before I head to the hill.
Can you tell us a little about the Winter X Games, what was your most memorable moment?
The X Games has always been one of my favorite events of the season. I think this year was my fifth X Games, and I've been fortunate to bring home 4 X Games medals in the years that I've competed. Unfortunately this year I wasn't able to land a run in the competition, which was tough for me to accept at first. Thankfully I had a huge group of college friends that drove up from Boulder just to watch me, along with David Bruton and a couple of his buddies. David is a former Broncos player who I got to know last season, and he's been an amazing support system ever since. My agent, Wendy, and both of my parents also came out to watch, along with my brother, Taylor, who won a bronze medal earlier that week. Whenever I finished a run- even when I fell- I would get to the bottom and see all of those goofs cheering and laughing, and it put the biggest smile on my face every time.
What is your signature trick?
I'd say my signature trick is the Michael Chuck. It's kind of like a backflip out of the half pipe and no other girls do it as of right now, so it's unique to me.
What does the off season look like heading into an Olympic year?
I really don't have much of an offseason, especially during an Olympic year. When I'm not chasing the snow to Oregon or the southern hemisphere, I typically spend my days between the gym and the barn where I keep my horse, Sparky. Spending time with Sparky is the best way for me to relieve stress during crazy years like this one.
You were able to compete on the 2018 Olympic halfpipe, what is your thoughts on the Venue in Korea?
I'm actually sitting in a coffee shop in Korea as we speak. The venue is actually great. I haven't seen much of the area outside of the mountain village, but the halfpipe is really well built, and the weather has been beautiful. If I have the honor of coming back next year as a part of Team USA, I sure hope it's as nice as this!
Between Steamboat, Breckenridge and Boulder what is your favorite place to spend time?
That's a tough one. I'd probably have to go with Steamboat. Steamboat will always have a special place in my heart. I grew up there, so it's home for me. Everything about Steamboat is beautiful, regardless of the season.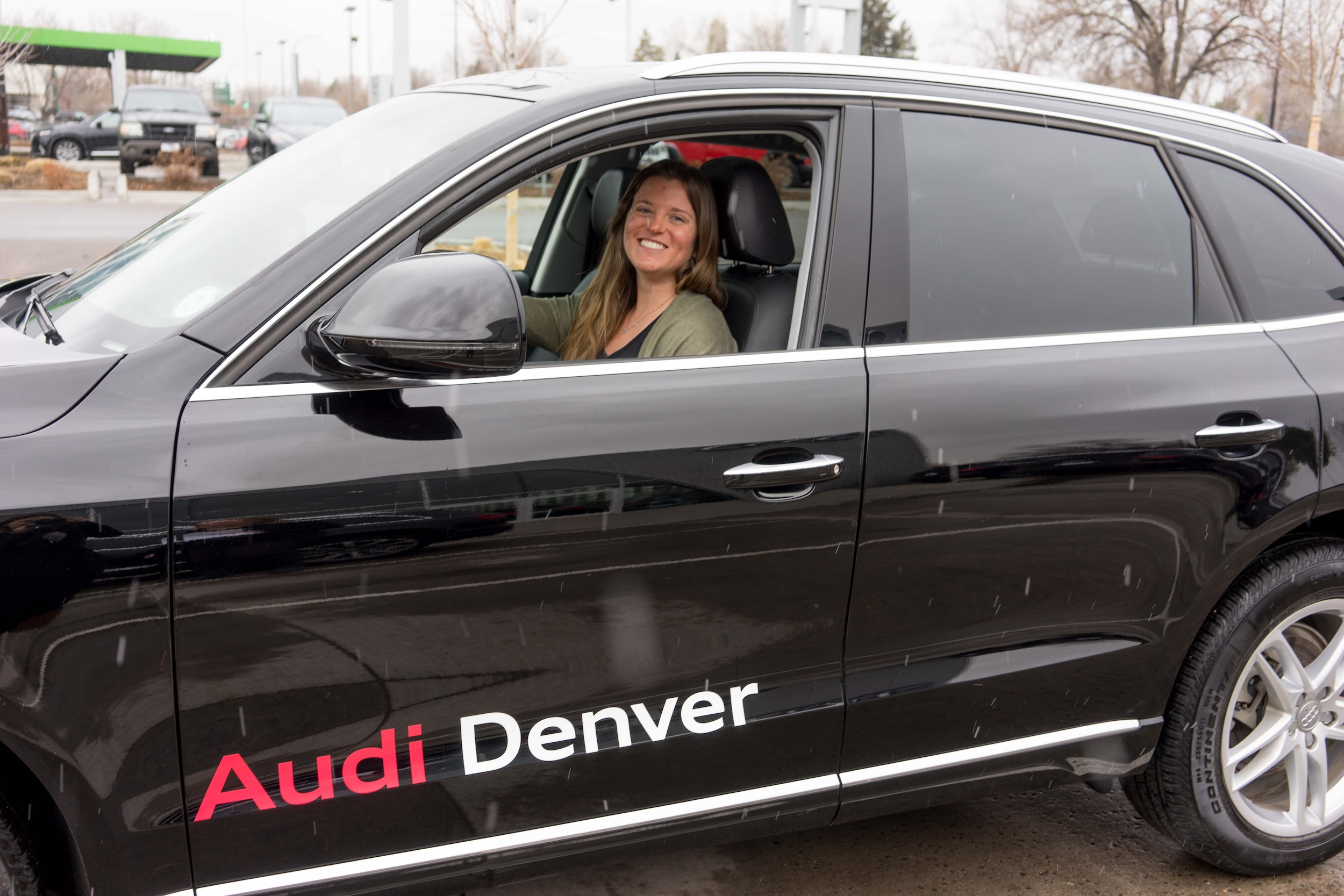 Why did you choose to partner with Audi Denver?
Partnering with Audi Denver was a no-brainer for me. My entire family has owned an Audi at one point or another, so there's no doubting the overall quality of the cars that Audi makes. I have always been a huge supporter of local businesses, so being able to support a dealership that is so close to home is a privilege.
What Model Audi are you driving?
I'm currently driving a 2017 Q5, and I love it!
What is your favorite feature of driving an Audi?
I don't know how I could possibly pick one feature that I like the best. The model that I'm driving has a huge moon-roof, which has been great for cruising around on sunny days. I also love how quickly the car accelerates, and how smooth it is on the road. I don't think I've ever had this much fun driving a car!