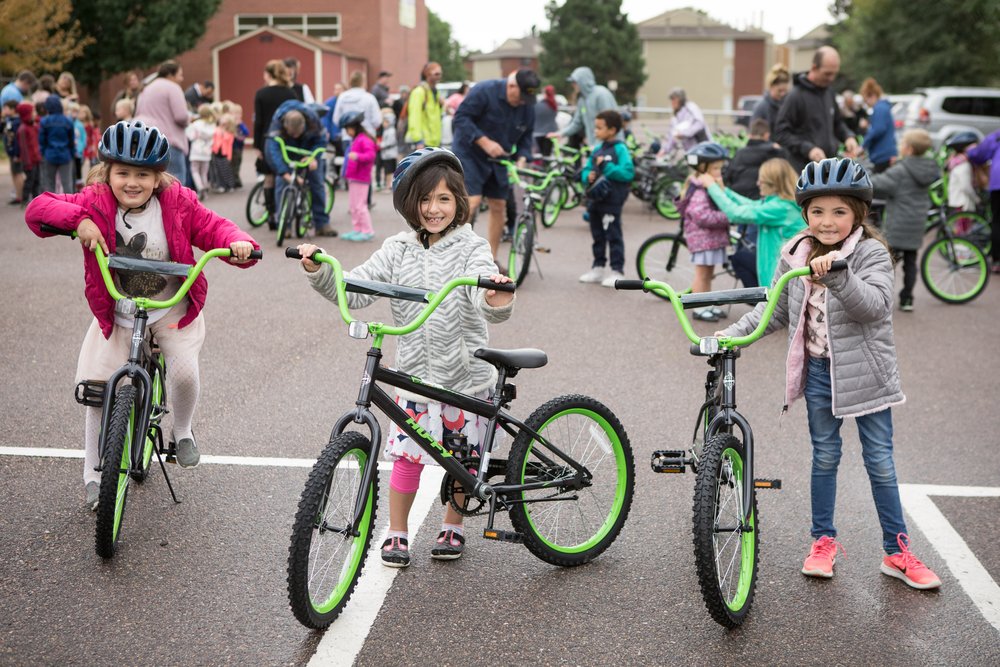 On September 22, Audi Denver and Wish for Wheels teamed up to once again build bikes for elementary school students. This year's recipients - students from Centennial Elementary in Littleton - received 130 bikes. The event was free and open to the public and bikes were built in the parking lot of Audi Denver. They were then given to the students on Wednesday, September 27. The students were also fitted for helmets and got to ride their brand new bikes around the playground.
In May, Audi Denver customers helped fund and build 110 bikes for Sunrise Elementary School. The 130 bikes made this year were in addition to these, coming to the total of 240 bikes built overall. Audi Denver will help further raise money for the bikes and will continue to raise money for future donations.
Continue on to see more photos from the event.