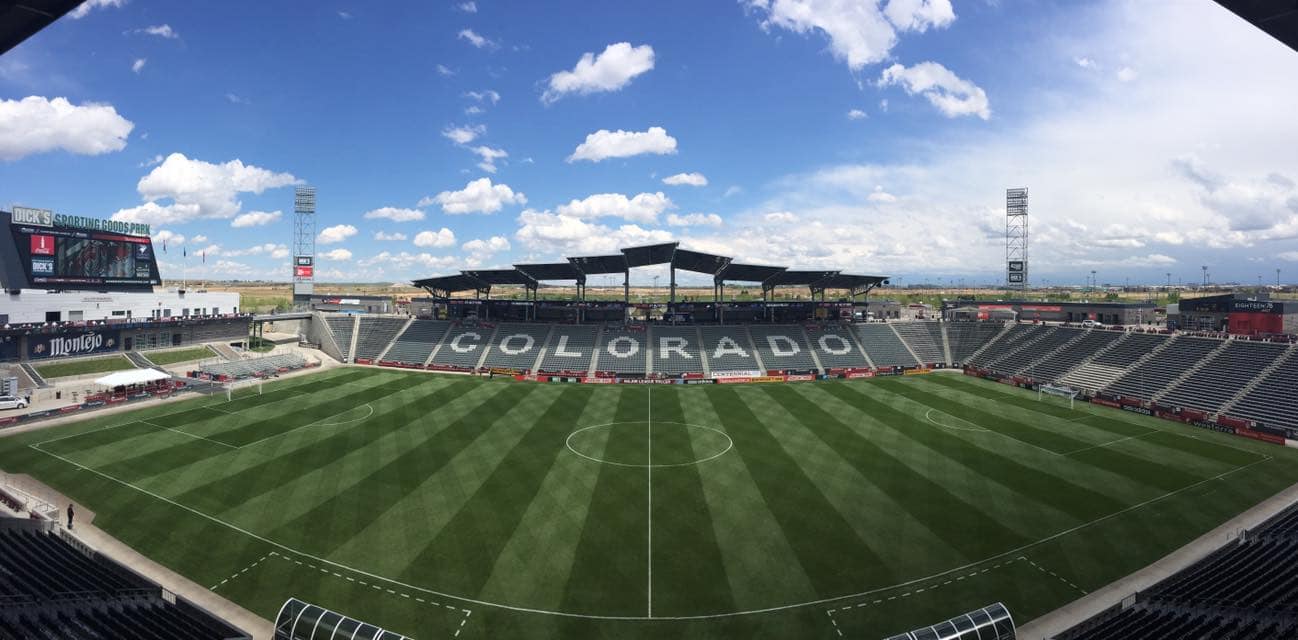 Audi Denver
is proud to partner with Major League Soccer and the
Colorado Rapids
for yet another year. Established as one of the MLS ten charter clubs in 1995, the Colorado Rapids have achieved great success both on and off the field, including their first MLS Cup Championship in 2010. The team is a leading local organization that annually raises tens of thousand of dollars for sports charities—and that's something Audi is proud to be a part of.
The Rapids home opener is this Saturday, March 25 at 7 p.m. and we want to celebrate with you! For the first game, we will have our classic booth. But for the rest of the season, expect our new tailgate party at the Audi VIP lot.
What is the Audi VIP Lot? This lot is where Audi drivers can park at no cost. We will have Audis on display and our Audi staff (or other Audi Colorado Dealer reps) will be on site. For future matches we will do ticket giveaways and giveaway items at the pregame tailgate in the VIP lot.
It's a different roster of players and coaches this season, so it should be an exciting match. We'll see you this Saturday to support our Colorado Rapids.