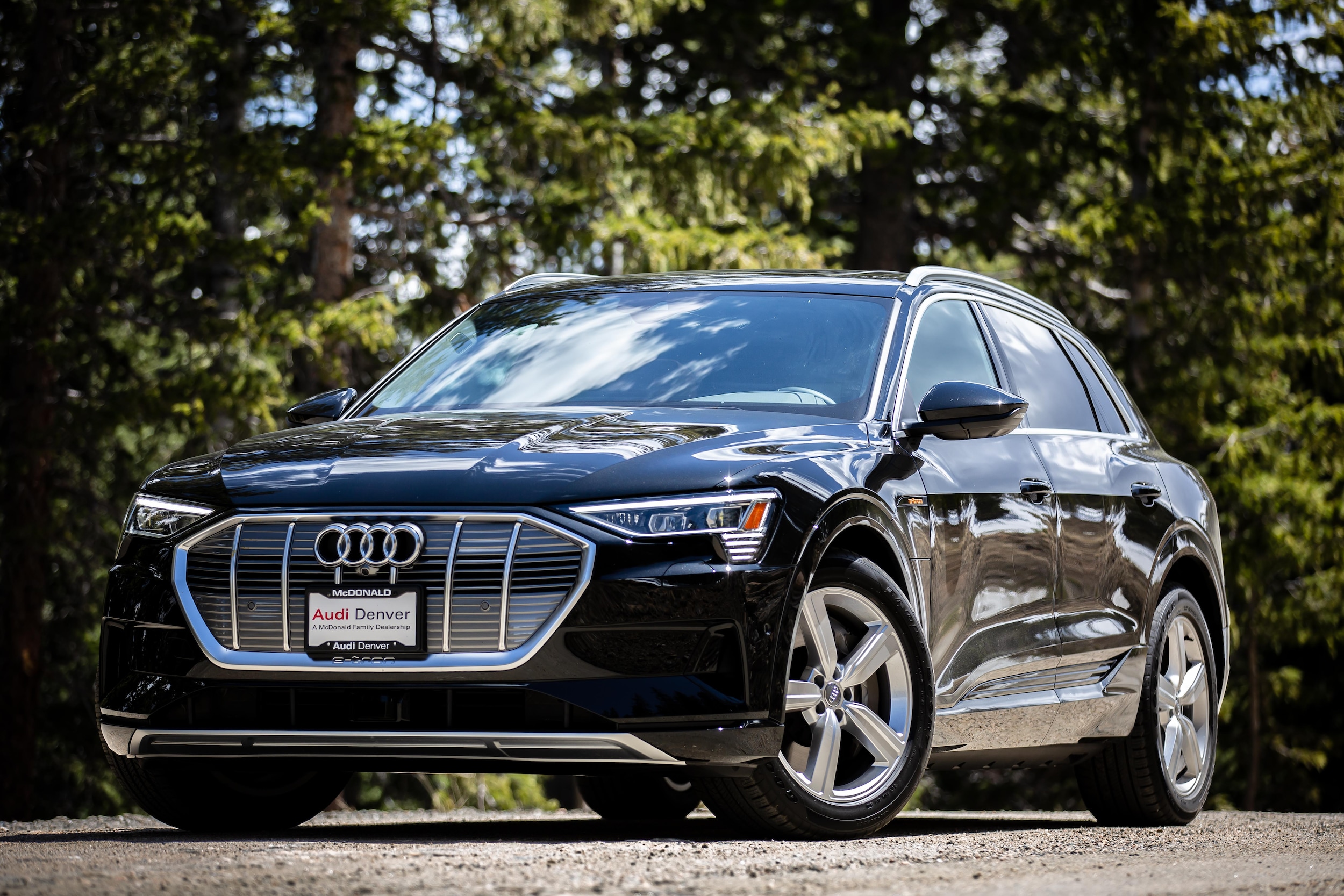 By now, we're sure you've heard of the
Audi e-tron
. The sexy, new fully-electric Audi has been the talk of the town ever since it was released. But while you've seen it online, and maybe in our showroom — nothing can quite compare to getting behind the wheel.
Now, for the first time, you can experience the e-tron for yourself by taking a test drive at
Audi Denver
. Just call us at 303-795-1100 to reserve your appointment.
Starting at $74,800, the e-tron takes driving an electric vehicle to new levels of luxury and performance. You have to see it to believe it.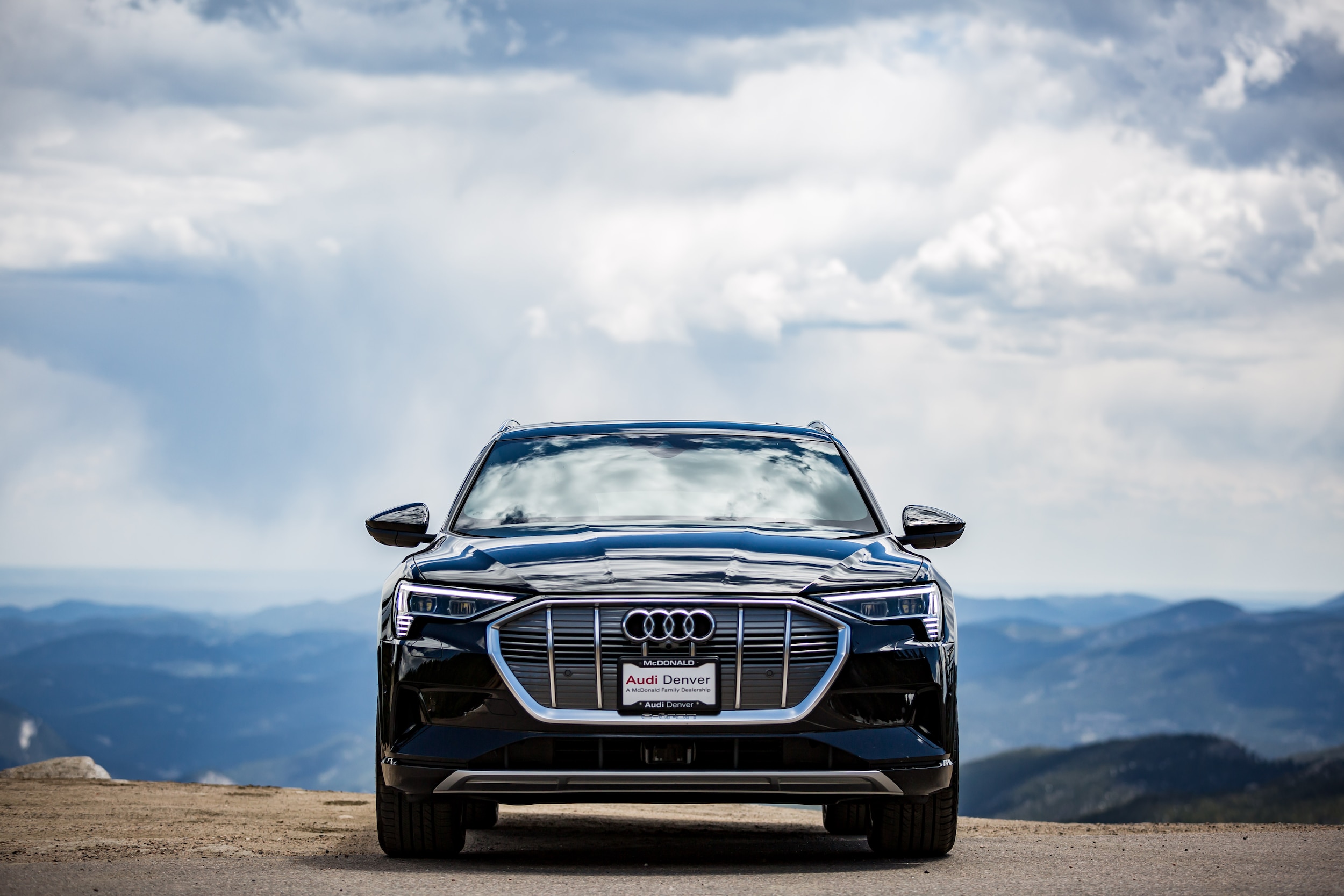 Audi
is going electric. Starting at $74,800, the e-tron will take your luxury and electric driving to the next level. The car drives like an Audi and looks like an Audi except the e-tron will be even smoother and much quieter.
The e-tron
boasts two electric motors that allow for 4,000 lb. towing capacity and a 0-60mph jump in 5.5 seconds. The large 95-kWh battery pack in the car allows for an on average 160 mile range on a single charge. Actual mileage and range will vary and depend on several factors including driving and charging habits, weather and temperature, battery age and vehicle condition.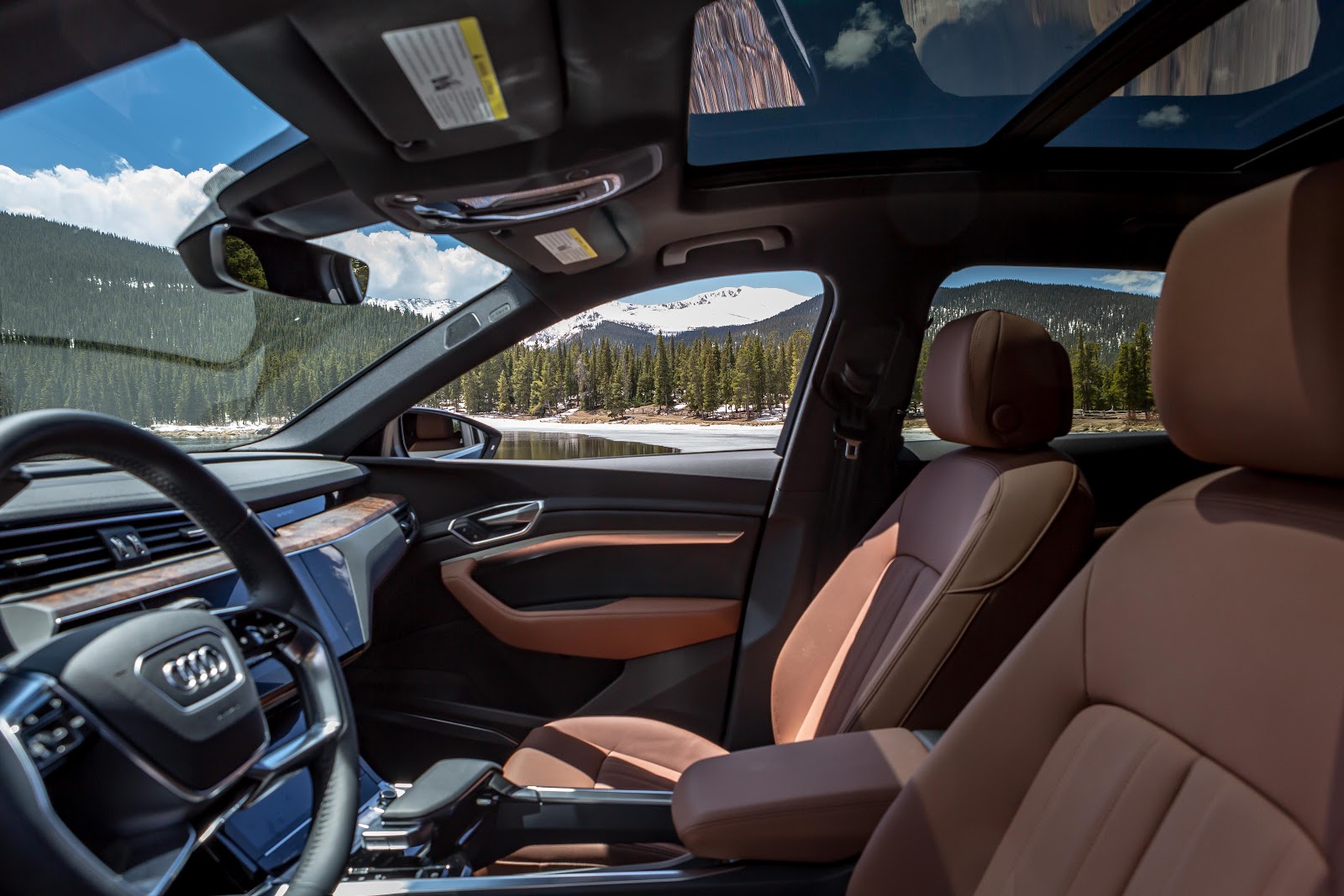 The battery will be backed by an eight-year warranty — effectively an EV standard at this point — but should something fail, your local dealers service department will have the ability to replace any of the 36 battery modules rather than the entire pack. The e-tron® can be fully recharged at home under 10 hours with a Level 2 charger depending on the existing charge level of the vehicle. The e-tron is designed to support 150 kW high-speed commercial chargers that can offer up to an 80% recharge in about 30 minutes.
Some other noteworthy features include regenerative braking that the driver can manually control via flaps behind the steering wheel. You can also
reserve yours today
and drive the life of luxury and electricity all at once. Reservations can be tracked in
myAudi
and through email communications.