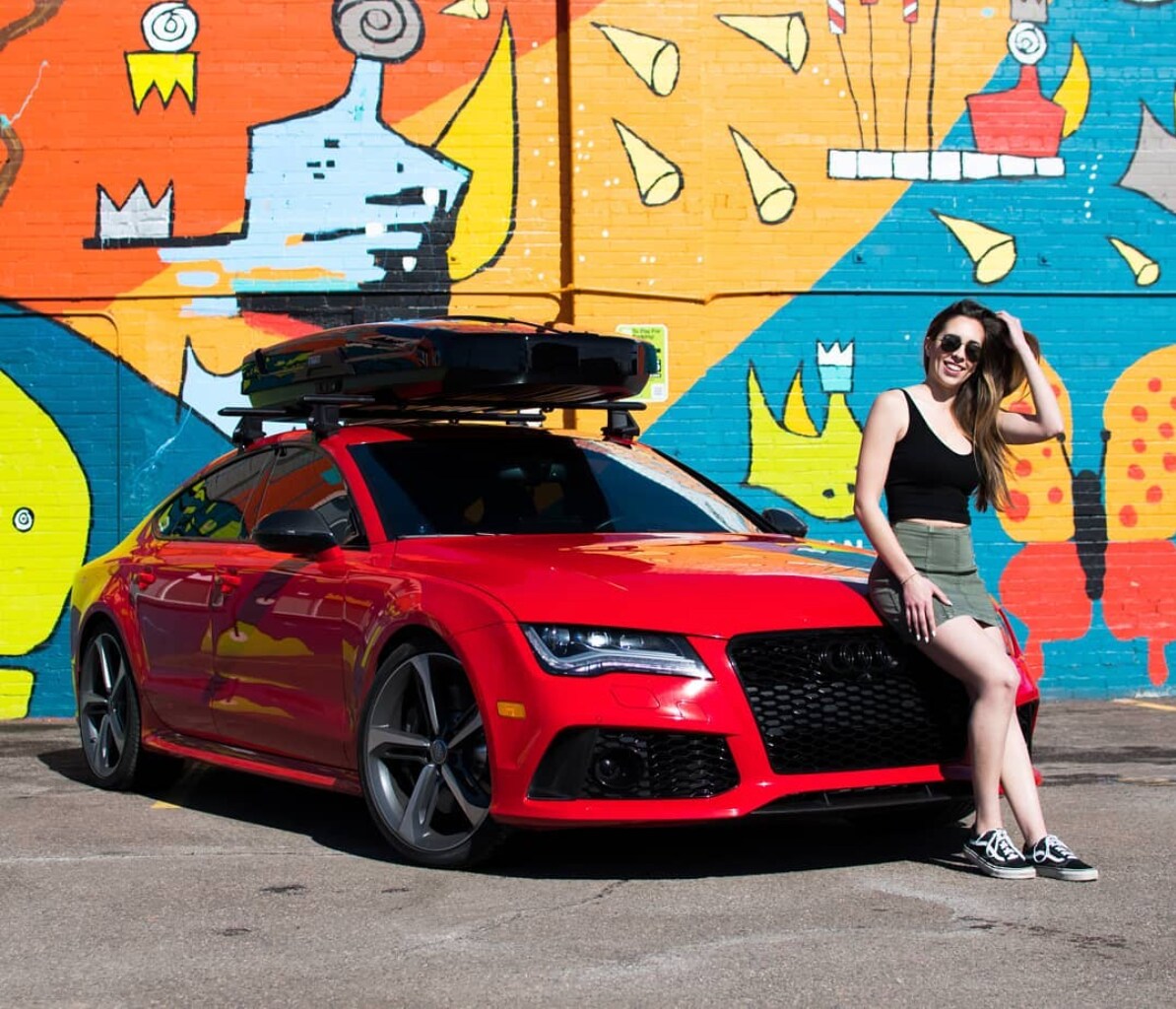 Audi Denver
sat down to chat with fellow Audi lover,
quattro.kate
to talk about her Audi RS7, why she chose her now-famous red car and her tips for keeping your Audi looking and driving its best.
Audi Denver: How did your journey as Quattro Kate begin?
Quattro Kate: It all started with my B8 S4. It was a beautiful deep black and I was looking for the best ways to keep it clean and maintain its depth and shine. Anyone who has owned a black car knows that this sounds much easier than it actually is! Over time I started to share more and more about myself and my activities, with and without the S4, and the best ways I'd found to maintain its shine. I quickly found a community of Audi enthusiasts, car enthusiasts and people who loved to keep their cars looking their best through Instagram. I no longer have the S4 but I certainly won't forget about it anytime soon!
Audi Denver: Did you ever think your account, @quattro.kate, would grow to the following you have now?
QK: I never imagined the account would grow to be this large! This platform has brought some of my dearest friends into my life and has allowed me to share my love for cars. It's been an incredible and humbling experience to start from scratch and to see it grow organically to what it is now.
Audi Denver: What do you love about your RS7? And why the color red?
QK: It's a really fun car to drive because not too many people have seen one in person or know quite what it is. I really love when kids who play video games like Forza Motorsport, where you can drive an RS7, get to see the car in person. The awe on their faces when they see it and the pure excitement when I ask if they want to sit in the driver's seat and rev the engine is definitely one of my favorites parts of owning the RS7. As far as color goes, I was originally trying to find an RS7 in white or Nardo Grey. Then the Misano Red RS7 rolled across during my search. It stood out against all the others I'd seen so I went to look at it in person and drove it home the next day!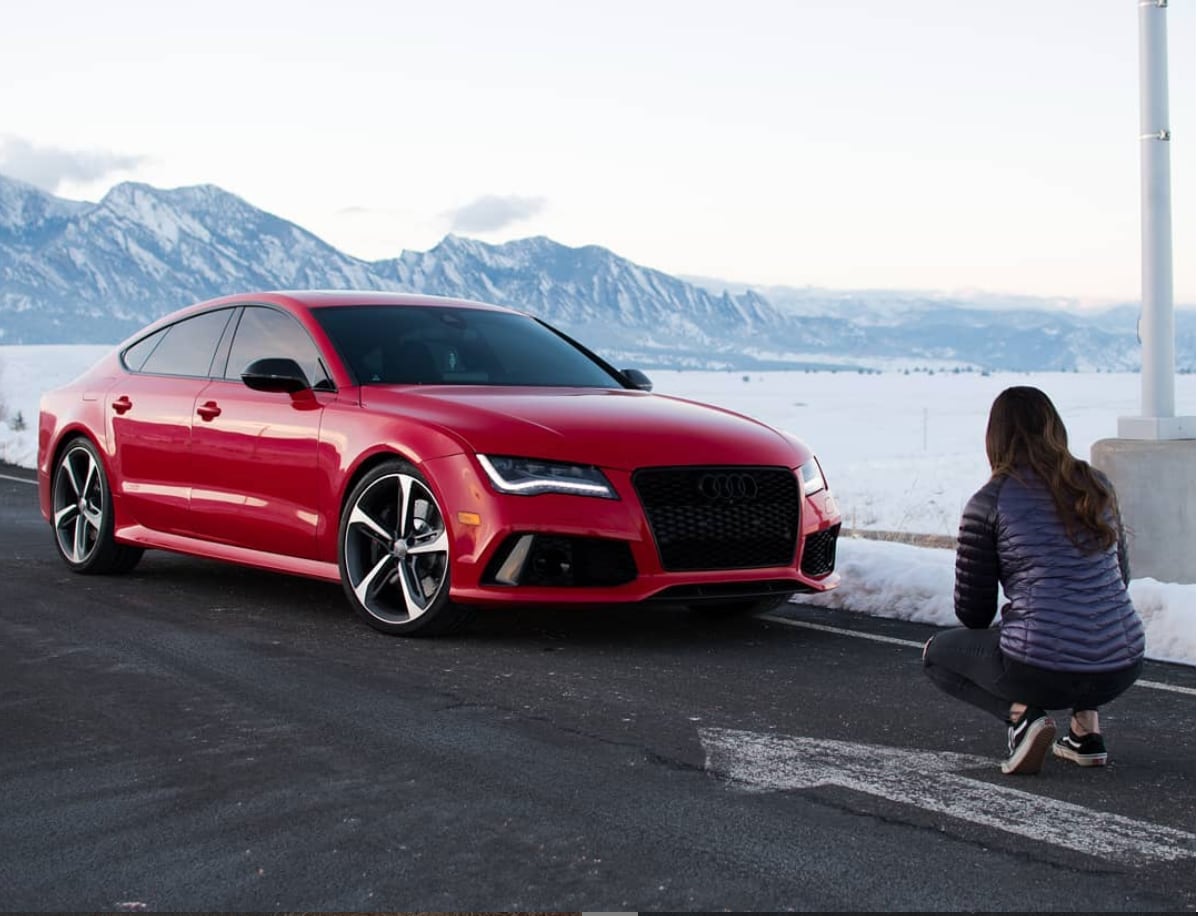 Audi Denver: What's your favorite feature?
QK: My favorite feature would have to be the different driving modes. I can switch between comfort mode and have a smooth and quiet ride or switch to dynamic mode and feel like I'm driving a sports car in a matter of seconds. It can be refined or it can be rowdy all depending on what I select.
Audi Denver: If you weren't driving an RS7, which car would you drive instead?
QK: In a perfect world, I'd have a 10 car garage and one of the cars sitting in that garage would be a 1987 Porsche 911 Turbo. I toyed with the idea of buying a Porsche before I decided on the RS7, but with living in Colorado AWD is important to me. I didn't want a car that I had to keep in the garage during the winter season.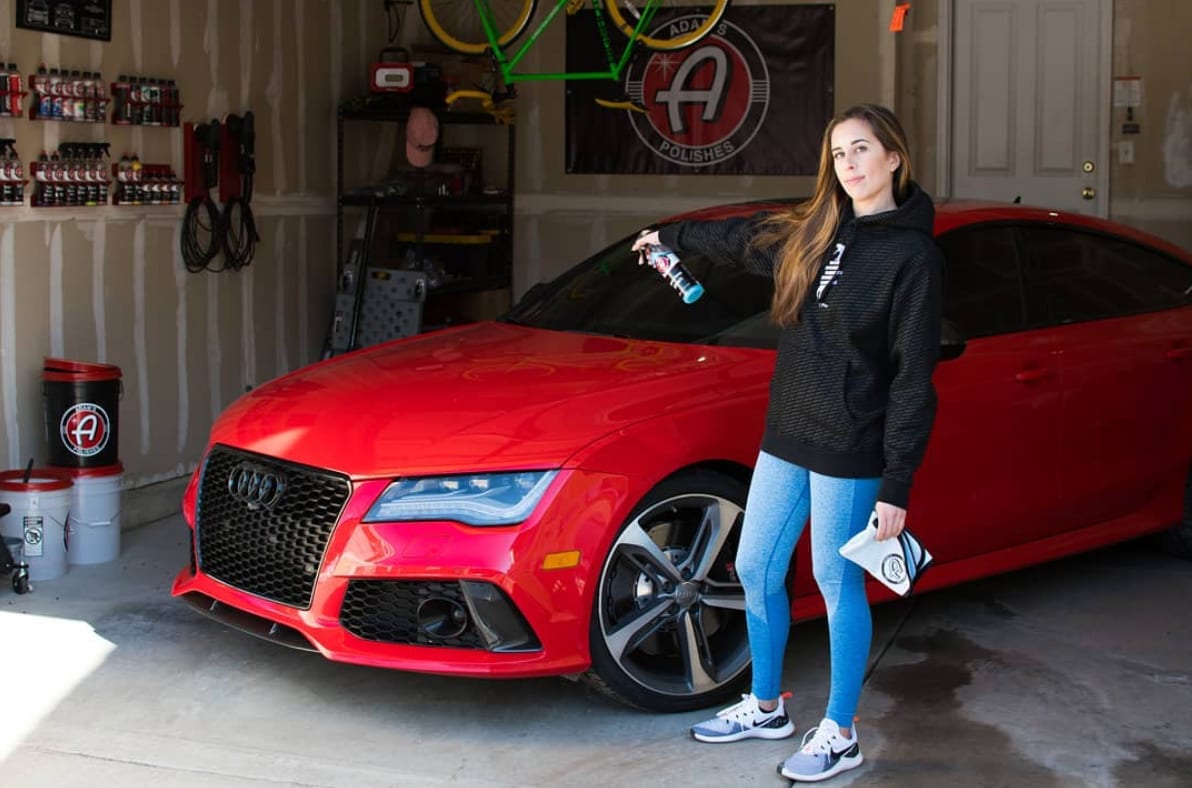 Audi Denver: What are some must-know-tips for people taking care of their Audi?
QK: I think a commonly neglected part of the car care is the interior. A simple wipe down of your dashboard and center console can make a world of difference and doesn't take much time. Routinely cleaning and conditioning your leather seats and interior is also a must. Everyone (hopefully) uses soap every day and most of us will apply lotion so our skin doesn't dry out. The same rules apply to your leather seats. Cleaning and conditioning them on a regular basis will prevent them from cracking or wearing prematurely and will keep your Audi looking like new for years to come!