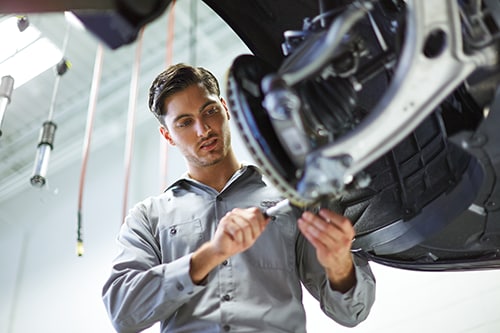 While you're busy cruising around Parker, Castle Rock, and Denver, CO, you may not put much thought into the condition of your brakes, but that's one part of your Audi vehicle that you definitely don't want to overlook. But how are you supposed to know whether you need your brakes repaired?
To help you learn more, we've created this brake repair guide. Afterward, you'll understand how your brakes work and when they need to be repaired. With the help of the experts at Audi Denver, you'll spend less time searching brake repair near me and more time cruising the town. Let's get started!
---
Why Healthy Brakes are Important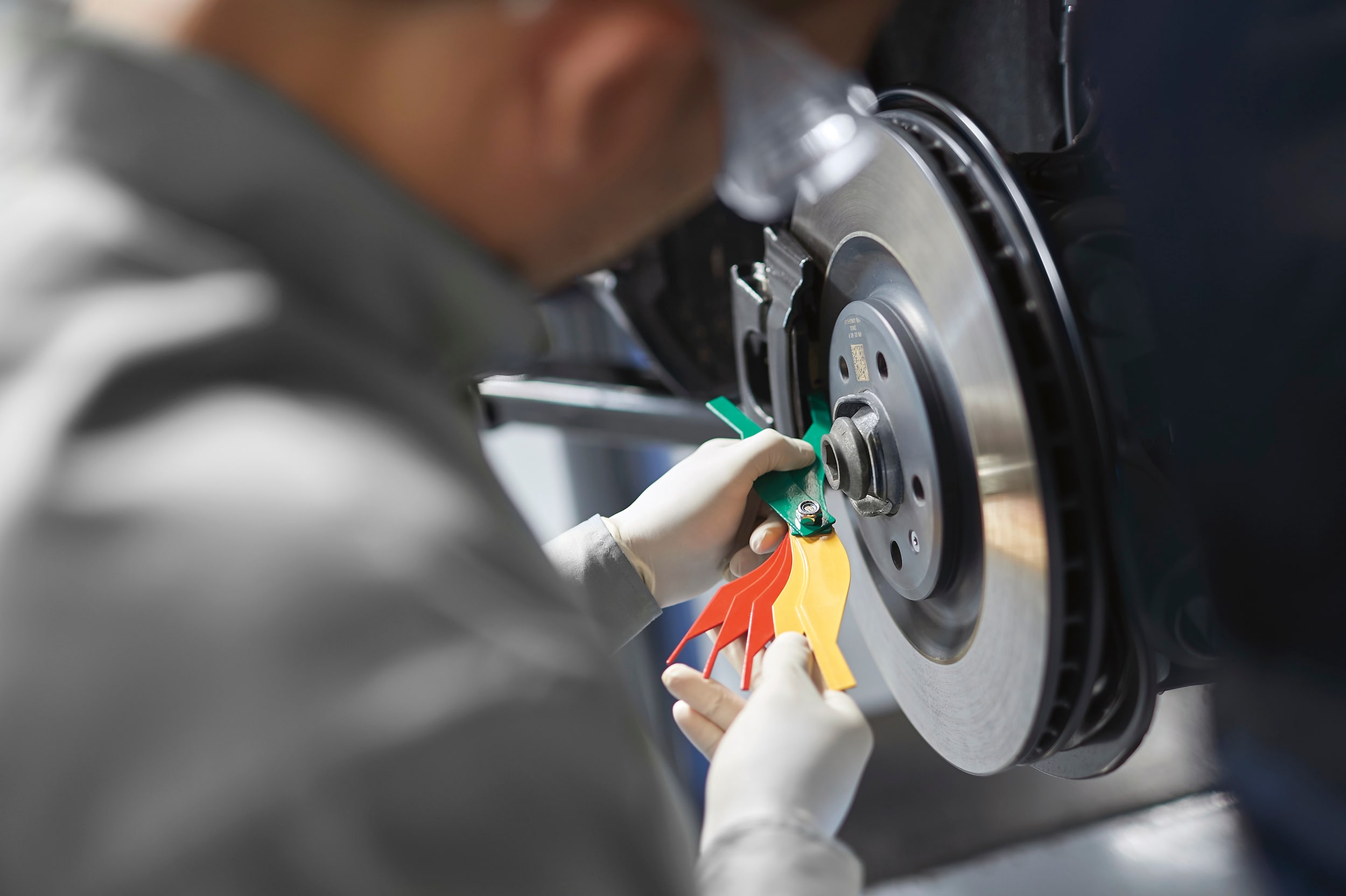 We know that you're probably eager to head out on countless adventures and can't wait to get started with your Audi, but we're sure you're equally as excited to come to a stop when reaching your destination. That's why regular brake maintenance is important.
By getting your brakes regularly checked, you have a higher chance at spotting potential issues with your brakes before it leads to a bigger issue. Plus, with many working components of your brakes, you'll want to make sure that each individual part is working properly so other parts don't have to put in extra work, as this could lead to premature repairs.
---
Brake Components
As mentioned, there are several different components that make up your braking system. Let's take a quick look at each and their purpose:
Brake pads: When you apply pressure to your brake pedal, that pressure is being transferred to your brake pad. This component then relays this pressure to your brake rotors, which helps slow your Audi to a stop.
Brake rotors: After pressure is transferred to the brake rotors, friction is applied between the rotor and your wheel. This friction is what helps your car stop.
Calipers: The calipers are another important component of your brakes because they are the connecting piece between the brake pad and the brake rotor.
Each brake component serves an equally important purpose, so it's important to make sure everything is performing in as perfect a condition as possible.
---
Signs You Need a Brake Repair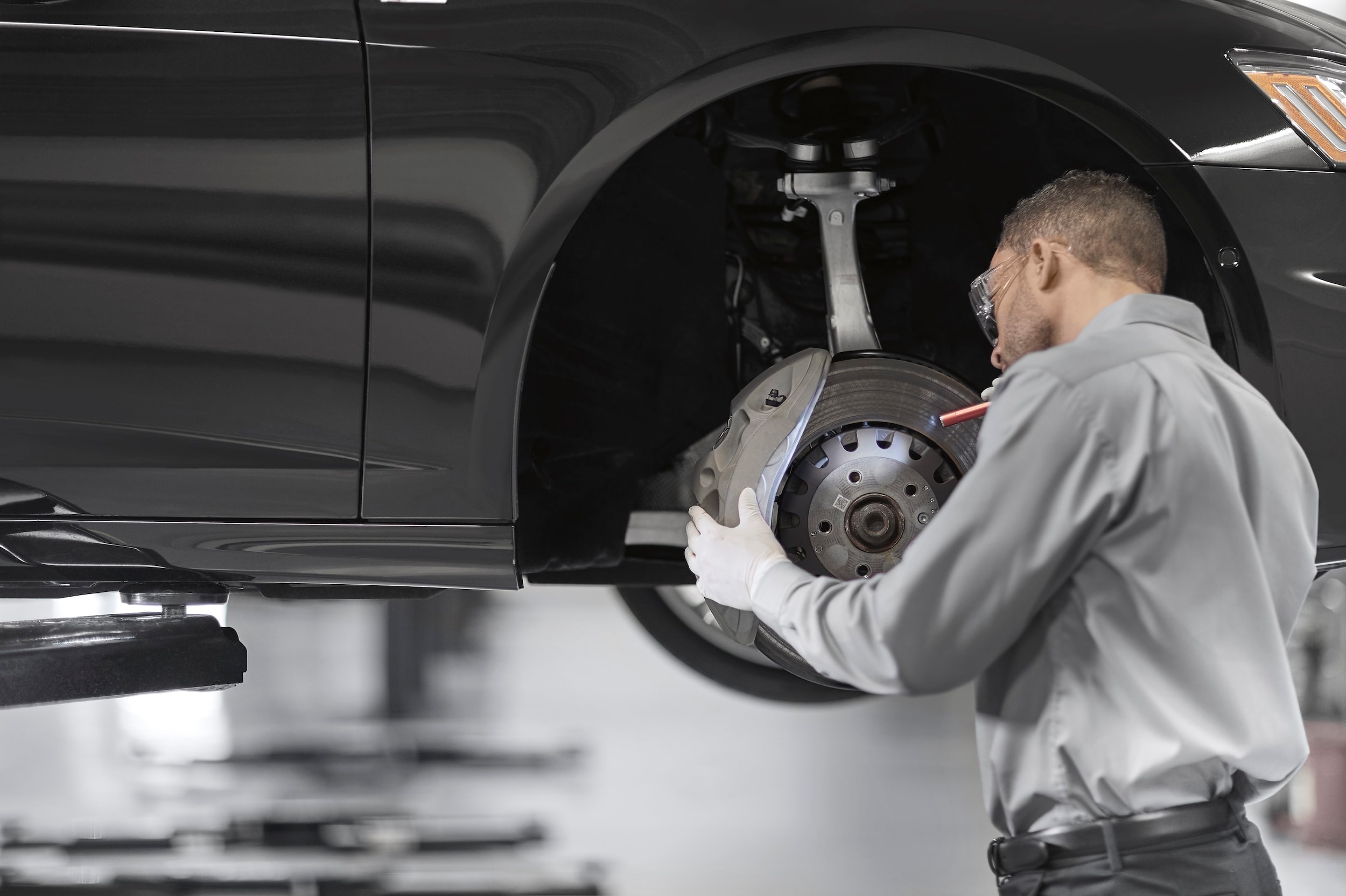 While driving, there are some different signs you may notice that could indicate it's time for a brake repair. These symptoms include:
Loud sounds like screeching, grinding, or squealing coming from your tire area
Vibrations in your steering wheel when braking
Needing to apply extra pressure when braking
Brake light illuminated on your dashboard
If you notice any of these signs, you'll want to take your vehicle to your trusted mechanic as soon as possible. That way, you can get the problem taken care of to help keep the other components healthier for potentially longer periods of time and to make sure you have plenty of stopping time when driving.
Schedule Your Brake Repair Today
If you've noticed any of these signs when cruising around Parker, Castle Rock, or Denver, Colorado, or if you want a pair of expert eyes to take a look at your brakes, let our team of Audi-certified technicians help you.
Thanks to their extensive knowledge and years of experience, you'll find repairing your brakes is easier than you imagined. What are you waiting for? Schedule your brake repair at our service center at Audi Denver today!