At Audi Denver, we're often asked how to check tire pressure. This is actually a very simple task you can do at home. In fact, it's encouraged that you check your tire pressure at least monthly to ensure that you're safe as you cruise around Parker, Castle Rock, and Denver, CO.

So, we've put together this guide on how to check your tire pressure and what to do if your pressure is low. Give it a read, then contact us if you have any additional questions.
---
Steps to Checking Your Tire Pressure
To check your tire pressure, do the following:
Buy a tire pressure gauge
Make sure your tires are "cold"
Unscrew the tire cap
Press the gauge to the tire valve stem
Check the tire pressure reading
Keep reading for a more in-dept look at each step.
---
Buy a Tire Pressure Gauge
A tire pressure gauge can be purchased at most major retailers and can even be found at your local service center.

They come in many different styles, from manual to digital. Both work equally well, but you're welcome to reach out to the technicians at your nearby Audi dealership for their recommendations.
Make Sure Your Tires Are Cold
Don't worry, you don't have to wait until wintertime to check tire pressure. "Cold" tires are simply tires that haven't been driven on within three hours.
This will give the most accurate reading, as it's what the vehicle manufacturer uses to provide PSI recommendations--more on that later.
Unscrew the Tire Cap
Next, find the tire valve stem. This is a black piece of tubing that extends from the interior wall of your wheels. Unscrew the cap. You'll hear a hiss as air decompresses. This is completely normal.
Press the Gauge to the Tire Valve Stem
Next, press the more bulbous end of the tire pressure gauge to the tire valve stem. You'll want to apply some light pressure here.
Again, you'll hear a hissing a hissing sound as the gauge gets its reading. It'll take the gauge just a few seconds to get the final reading on your tire pressure.
---
Check the Tire Pressure Reading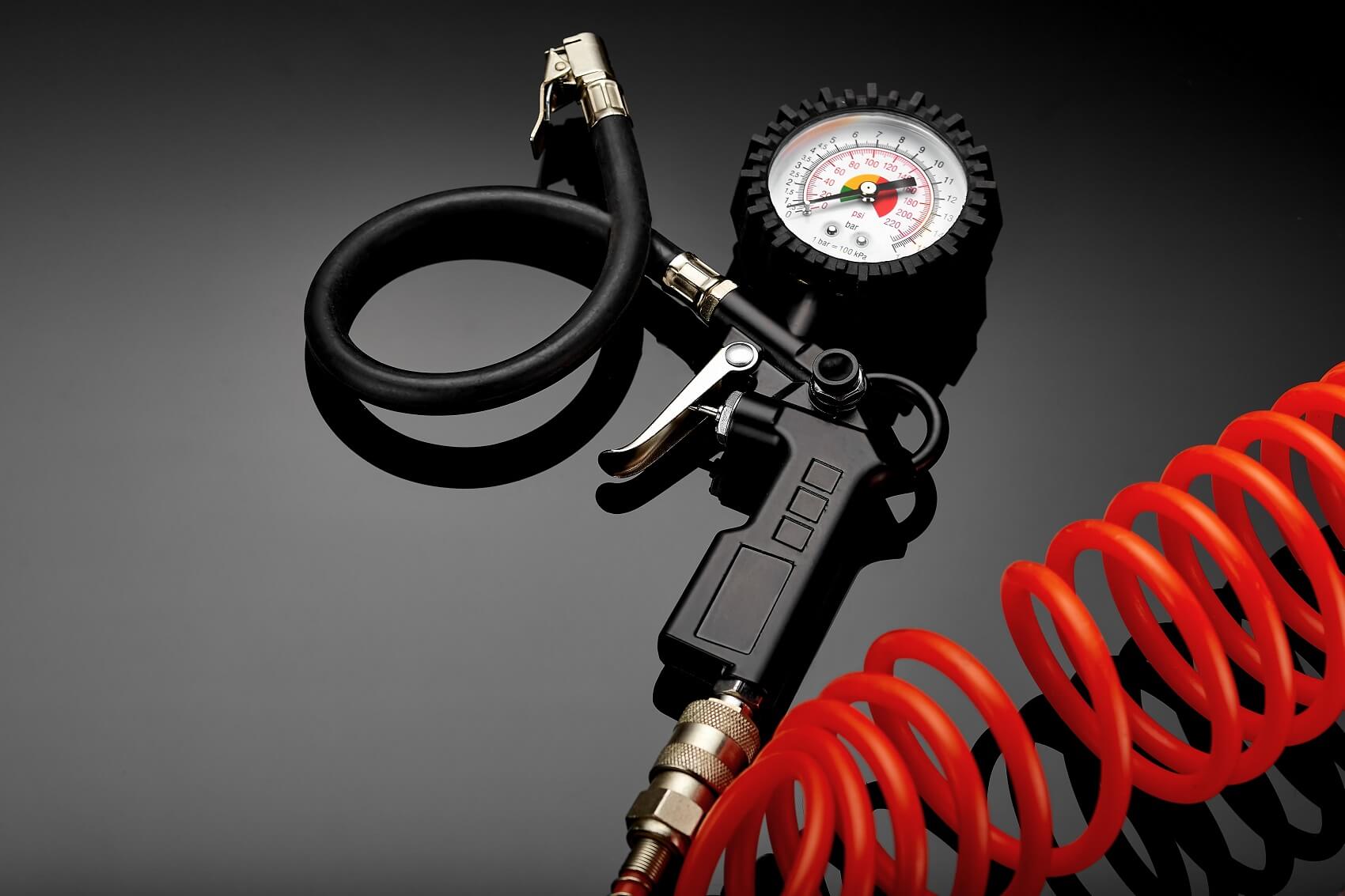 Finally, remove the gauge from the tire valve stem and replace the cap. Then, check the PSI reading. PSI stands for pounds for square inch of tire pressure.

The manufacturer sets a recommended PSI for optimum safety and performance. You can often find this written inside the driver-side door or in your vehicle's handbook. You can also reach out to your local dealership to get these numbers.
Once you have your reading, check it against the manufacturer's recommended PSI. If it's low, you'll want to put air in your tires. Keep in mind that it's common for tire pressure to read low during the wintertime and will often need to be refilled during this chillier time of year.
---
We'll Check Your Tire Pressure near Denver
If you suspect that your tire pressure may be low, or you've received an alert on your dashboard from your tire pressure monitoring system (TPMS), the service center will be happy to check your tire pressure for you. Simply contact us and set up a time to stop by.
We're also here to help if your tire pressure reads low. While filling up your tires at your local gas station or with an at-home device is simple and easy, you may need additional assistance if your pressure is extremely low or your tire is flat.
This may indicate that you have a puncture or nail in your tire, which may require a tire replacement to fix. Avoid driving if this is the case and contact your local service center for assistance.
If you're in need of tire repair help near Parker, Denver, or Castle Rock, CO, the team at Audi Denver is here for you. Simply contact us and schedule service today!