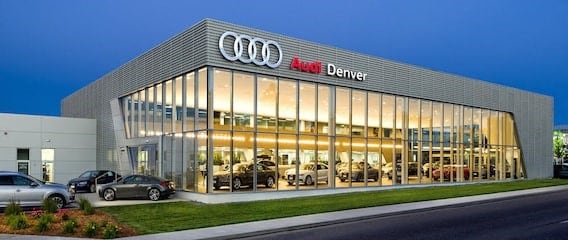 Here at Audi Denver, we believe that the automotive business is about so much more than just selling cars: we want to build connections and create positive relationships with our customers. We'll always go above and beyond to dedicate our time to you, giving you the full attention you require as you consider your new and used Audi options at our
Audi dealership in Littleton, CO
. Our goal is to earn your full trust, and we'll do so by treating you with the respect you deserve every time you visit our Denver-area car dealership. We don't want to help you just once, after all, we want you to choose to return to our dealership time and time again. For this reason we'll always do right by our customers and our surrounding community.
The car business isn't just about cars. It's about connections. We may deal in sales, service and parts, but we're in the business of helping people. It defines what we do.

Unfortunately, generations of car owners have been burned, misled or not given the attention and respect they deserve. Their confidence has been shaken. They're looking for someone to turn to.
At McDonald Automotive Group, we believe that's us. We believe it's our responsibility to restore and maintain that confidence by doing what's right and living the Golden Rule.

It's why we make the process easy, understandable and fun. It's why we face every challenge head on, always thinking about the customer. Because at the end of the day, it's the right thing to do. It's what we live for. It's why we come back week after week, year after year.

And in most cases, it's why they do too.
When you choose to buy or lease a new Audi from us, or shop our pre-owned Audi vehicles, you'll find our team to be honest and approachable. We instill a sense of integrity in our team members, so whether you're buying an Audi or visiting us for Audi service and repairs, we'll create a positive experience. Learn more about why you should choose Audi Denver, then visit our Littleton Audi dealership today!